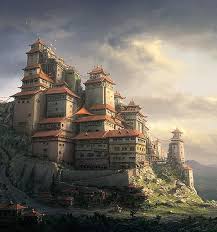 Introduction
Edit
The Summit Invasion Arc is the 1st story arc in the Five Worlds War: Prologue and in the Five Worlds War series. It lasts from Chapter 1-10, and focuses on the invasion of Chitsujo's palace by a set of infiltrators. The events of this arc ultimately set off the series of events that is the Five Worlds War series, bringing together the heroes of the 5 worlds to make the Alliance and the villains to become the Coalition.
Plot Summary
Edit
Story Impact
Edit
Konton has allowed the four worlds to interact and declares war on Chitsujo.
Chitsujo brings together emissaries and the Acts of Order to plan for war.
Shunsui Kyoraku, the 5 Kage, General Mifune, Red Hair Shanks, and the Guild Masters of prominent guilds all convene on the Five World Summit to discuss whether or not to go to war against Konton
Previous/Next Arc
Edit
Next Arc: Post-Invasion Arc
Community content is available under
CC-BY-SA
unless otherwise noted.